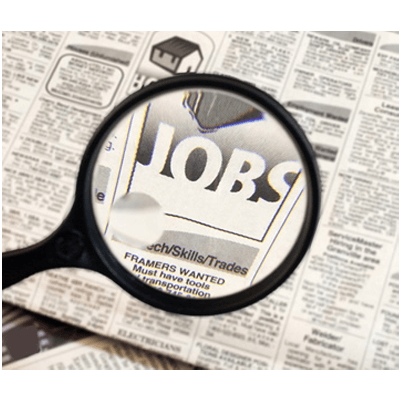 Placement is the first consideration after completing the training courses and we provide lifetime placement assistance to our students.
Avyud Academy provides Placement assistance to job seekers from all walks of life by a variety of different sources.
Avyud Academy, has been working with organizations in helping them develop and enhance their human capital. Avyud delivers world class talent pool to the IT industry through its unique course curriculum, teaching methodologies and utilizing industry expertise in guiding the fresh minds to stand out and face the real life scenarios with confidence; hence making them a valuable asset to organizations.
Avyud does not only help students to receive practical training for their new careers but also help students show how to make themselves employable.
JOB SEARCH TECHNIQUES WORKSHOP
Understanding how to use the internet and how to search for specific career opportunities is a skill on its own.
APPLICATION PROCESS WORKSHOPS
Avyud will give workshops regarding, how to dress properly, fill out master applications, sending thank you letters are a few things applicants need to know.
RESUME BUILDING
At Avyud, we will guide you on how to write an effective resume.
A well-written resume will hugely impact your job hunt and can make you stand out from the crowd.
Avyud will help to increase your chances of getting your dream job by creating a well-structured and easy to read resume.
MOCK INTERVIEW
Nowadays mock interviews are one of the best way to prepare for a job interview. The purpose of a mock interview is to provide you with an opportunity to practice your interviewing skills in an environment similar to an actual interview.
We at Avyud plans mock interviews for you so that our students gets prepared for the actual interviews.
INTERVIEW FAQ
Want to know some of the most common interview questions and answers?
We here at Avyud gives you some FAQs which are mostly asked. Your answers to interview questions will make a big difference when the hiring manager is making a decision about you.
CERTIFICATE
Avyud Academy gives Course completion, Internship and Placement certificates, Certification provides independent verification of a certain level of expertise in a particular area. Basically, it means you have completed the steps required to receive a particular designation.
Avyud SCHEDULE INTERVIEWS
We have tie-up with HR and Manpower Recruiting Firms and share the potential resume regularly. We also utilize our direct contact with HR department of IT companies in getting our trainees placed.
Our main focus is on to help you to get a job easily.
INTERNSHIP FROM OUR CLIENTS
Avyud Academy provides Internship from our Client, Internships give you on-the-job experience and helps you to learn. Becoming a high performing intern is a fantastic way to improve your employment prospects.
Internships can also be a great way to get your foot in the door with a prestigious or desirable company.
JOB ALERT
Avyud also gives information to you about any new opening through Email Notifications sent directly to your inbox. You can easily customize your preferences: Choose to be notified about upcoming tasks, or every time a candidate is added to one of our openings. Recruiterbox can email you a notification alerting you it's time to schedule the interview.
CAREER ADVANCEMENT WORKSHOPS
It shouldn't only be about just getting an entry-level job, we'd like to show you what it takes to get promoted. Workshops given by Avyud will definitely develop the skills needed for socially conscious careers in today's economic and political times.
LIFETIME ASSISTANCE
Students are free to use any of the above workshops or service programs during the rest of their life whether employed or unemployed.
Becoming a well-trained/educated Professional at the start of your career has many advantages. The Placement Assistance by Avyud addresses three key stakeholders in today's economic scenario- the Corporate, the Academic Institutes and the Student community. The program creates a common platform for the three to connect and mutually benefit by continuously associating with each other. We ensure that recruiting organizations get access to best of the talent from Avyud.