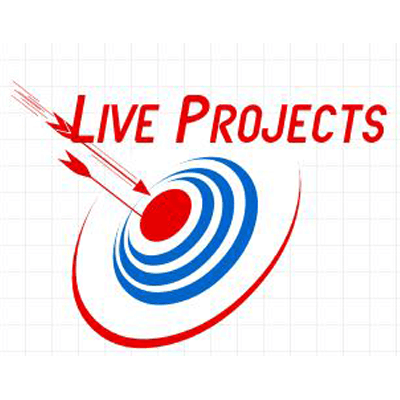 Live project gives beginners an excellent opportunity to learn in real what they have earlier studied in the classroom training. Live project training is an initiative to fulfill the gap created between the theoretical learning and working methodology at companies.
The objective of Avyud Academy is to make students "Industry ready". Our training sessions are conducted by experienced faculty who shares real time problems as they faced while working and also share the approach to solve it. It will make them industry ready.
There are various benefits at Avyud Academy that students can get by opting for live project training.
You will get to work and interact with the industry experts to learn in detail the project development concepts.
You get exposure to real-time client projects and hence will derive the actual experience similar to working in the companies.
At Avyud, we provide internships for you. An internship is the best way to put classroom knowledge to practice. By doing an internship, you will gain experience, learn new skills, and add value to your resume while being paid for your work.
Avyud Academy is backed by a team of highly trained and competent IT experts who use their innovative ideas and dynamic actions. Practicing on your own would provide you with the necessary confidence that is required to meet the challenging demands of the job world.
Key elements of Avyud's Live Project based training:
To provide state of art, cutting edge industry focused training to the students.
To reduce a major gap between the academic learning and Industry experience.
Topic Based Assignments to enhance learning and programming skills.
Terminal based training on "Live Projects" mentored by industry experts.
Learn and implement core and advanced features of each technology.
Focus on educating students to practically implement latest trends of industry.
Certification of Project completion at the end of project.
Live Projects familiarizes students with the vision and the working environment of an IT company. To teach them various approaches and tactics of developing projects. To increase the confidence level among the students. Internship helps you bridge the gap between the educational and professional world.