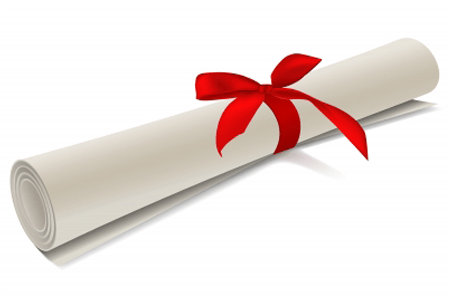 Professional certification is the process by which a person proves that he/she has the knowledge, experience and skills to perform a specific job.
We here at Avyud provide Professional Certificate to our students after their completion of the course.
VALUE
The professional certification which Avyud provides can give you an edge at the time you go for a job interview, which the other non-certified professionals lack in doing so.
Avyud Academy provides professional certification & guidance to individuals. Certification makes you more valuable to employers; resulting into better employment and advancement opportunities. They can excel over other candidates and expect better growth.
The strength of a professional certification is based on a fundamental trust that a person who receives a credential (the certificant) has proven he or she possesses the required experience, knowledge or skills of a particular profession or practice.
The value and recognition of Avyud Academy's professional certification is constantly rising within the rapidly changing world.
Advantages :
Employers looking to hire want you to have knowledge, experience and certifications in your areas of expertise.
One of the most important reasons to get certified is that it helps you stay ahead of the competition.
Having a certification shows that you not only possess comprehensive knowledge of that technology but you also care enough about your own career.
Professional certifications represent employers and clients about your commitment to your profession. It gives them a secure feeling about you that you have knowledge of industry standards and latest technologies. It gives them confidence in your abilities. To achieve this objective, we have implemented strict procedures which every student have to go through to complete the training and get certifications.
Certification makes you more valuable to employers and so you can expect to:
Enjoy better employment and advancement opportunities
Have a competitive advantage over candidates without certificates
Earn higher wages
Conclusion
Certifications do provide a baseline and framework to enhance the competency level and knowledge for a specific area of work for the certified professionals.The professional certifications provide latest industry knowledge and technical know-how to excel at jobs.