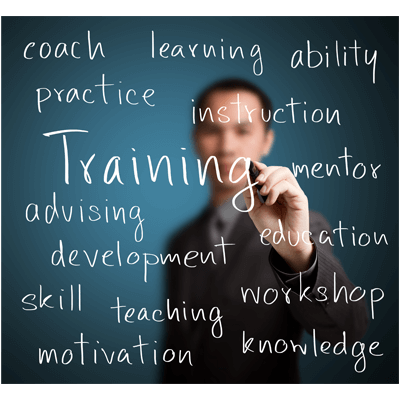 Corporate Training refers to a system of professional development activities provided to educate employees.
Avyud offer Corporate Training services that help bridge the competency gap towards building skilled and productive workforce to meet the challenges.
Our Corporate Training include communication skills, leadership skills, management skills and much more.
Benefits of training to employees
Training has many benefits for your staff: they acquire new skills, increasing their contribution to the business and building their self-esteem.
Some of the benefits are :
Employee's job satisfaction and morale will increase.
They will be more motivated to do their job.
Increased capacity to adopt new technologies and methods.
Benefits of training to employers
Training improves the quality of production and it also reduces cost of production.
Employees work systematically and avoid mistakes in the work assigned.
Advantages of taking Corporate Training by Avyud Academy
You will be in touch with all the latest technology developments.
You will stay ahead of competitors.
You will be able to see weaknesses, skills and gaps.
Employees develop skill sets that allow them undertake a greater variety of work.
Increase job satisfaction.
Importance of Skill Upgradation
Every organization knows the importance of skill development. We are in the middle of the evolution of technology where each day new changes occur and because of this, employees need to get upgrade according to new techniques. Skill development and employment go hand in hand. Employees who wear multiple hats have high demand amongst companies, as one person can handle more responsibilities at a time or complete multiple tasks. Nowadays companies seek out people with right knowledge, so keeping yourself upgraded according to development is a must.
So at Avyud Academy, we make employees ready to do multiple tasks at one time.