Overview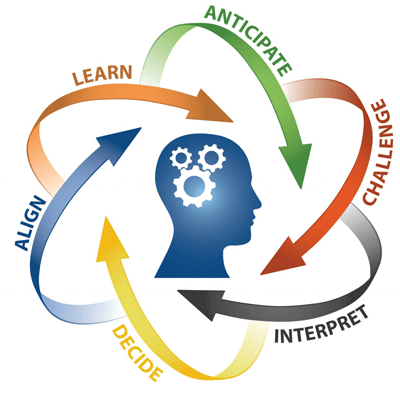 Avyud Academy is an emerging Training provider in Digital Marketing & Promotion, Web Design & Development and Software Quality Testing & Assurance courses for Corporate, Professionals, Entrepreneurs, Students and Learner.
We provide comprehensive & mentor oriented training to each individual, focusing on their strength and challenges. We have a team of faculty/ Industry experts who have been associated with learning & training for last 5 years. Learners not only get interactive sessions with the faculty but also one to one doubt clearing sessions after the classes. This helps them learn, understand and absorb the concept, need and advantage of topic/subject/matter.
Avyud Academy facilitates learner by imparting the ideal knowledge and skills that can boost their career in IT industry. Our initiative fulfill the emerging needs of manpower with IT based skills in India. We organize training sessions which bring students, mentors, industry experts and the rest of the Avyud team together to discuss career opportunities, industry trends and share knowledge.
Our Pedagogy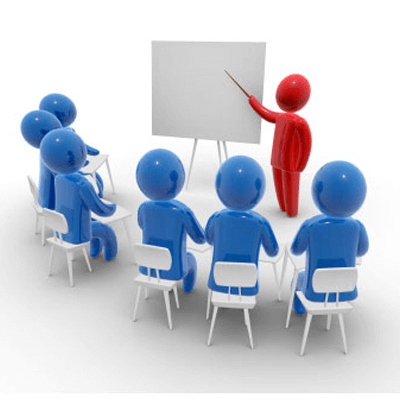 Every person has enormous capabilities to be equipped with knowledge and skills; thus become employable in the competitive world. We help them to
To learn, understand and cherish their strength and achieve their potential, which is a just few steps away.
To enhance the employability of students and Overall development of the students so that they are ready to face all the challenges of life and industry.
To assist the development of graduates with balanced set of Knowledge, technical skills, interpersonal skills and with a positive attitude to life.
For Corporate and Business Associate, connect with us to know more about Avyud Academy and Contact Us for your training requirements.
Come, Join & Just Rise like the Avyud!
Our Team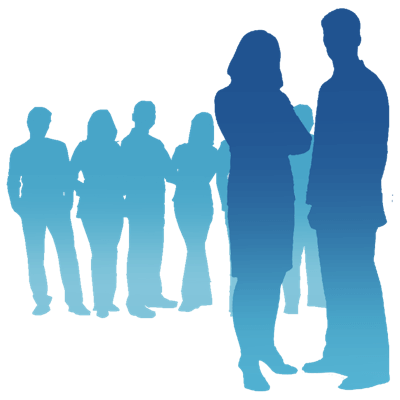 Our Core team is comprised of tech savvy entrepreneurs and industry experts, bringing years of experience to Avyud Academy Pvt Ltd. They cultivate our strong culture, and work tirelessly to help our team scale, grow, and succeed.
Rakesh Sinha – Vice President & Business Leader, RvaluE Consulting
Rakesh possesses a strong strategic leadership and execution capabilities with 12+ years of experience in the Business Consulting and IT/ITeS Industry. He played vital leadership roles including Sourcing Advisory, Strategy Leadership, Program/Project Management, Service Delivery, Business Development and Leadership Development across Finance & Accounts, Human Resource, Supply Chain & Logistics, Direct Marketing and Customer Service & Retention functions. Certified as an Authorized Evaluator by ITsqc of Carnegie Mellon University, USA to implement eSourcing Capability Model (eSCM)
Chander Thareja – Founder, IntelleMind Technologies and Donate Items
Chander possesses 18 years of insightful experience in IT industry with over 8 years in Project Management, Delivery Management & IT Operations. Certified Scrum Master (CSM), Certified Scrum Professional (CSP) from Scrum Alliance. Handled a cross-functional team of 54 professionals in 5 parallel projects. Managed projects developed using various technologies including .Net, J2EE, SharePoint, Oracle and SQL Server databases. Rich experience in working with clients of various cultures, geographies and languages.
Dr Amlesh Sinha – Manager Engineering, MakeMyTrip.com
Amlesh, having 10 years' experience in e-Commerce and Mobile Development, Resource Planning, Cost Estimation, Product management and Web Integration and SOA, Enterprise Architecture. Have worked with multiple distributed application systems, Java, J2EE, Struts, hibernate, Spring, Drools, jsp, servlet, apache, tomcat, linux, REST API, Oracle, Mysql, Use Case Analysis, Requirement Analysis, problem solving, driving teams, Database design, UML,memcache, redis, Solr.
Rajeev Jha – Project Manager – Bharti Airtel at IBM Global Services
Rajiv, a dedicated, enthusiastic, and quick learner IT professional with 9+ years of cumulative experience in software development, support and Project Management. CSM and ITIL V3 Foundation Certified. Have extensive experience in application development, deployment, unit testing, maintenance and support on WebSphere Portal Server, WebSphere Application Server, IBM Webshere portlet Factory.
Chandan Kumar Saw – Managing Director, Avya Technology Private Limited
Chandan, a competent professional with more than 10+ years of rich experience in Software Design & Development, Reporting, Process Analysis, Project management and Problem analysis/resolution. His understanding of open sources technologies and contribution towards its development are exemplary.
Kumar Saurabh – Founder & CEO, Global Web Technologies LLP
Saurabh brings his experience of 10 years in client handling & project management and has been involved in all aspects of web technology. He has served clients both domestic and international across the globe.  Saurabh is known for his exuberance, liveliness and sporting nature.
Shashi Bhushan Kumar – Group IT Manager at JIJ Group
Shashi has 11 years of experience with solid hands on exposure to work at almost all levels of IT functions. Has Strong exposure in Development, Implementation & management of CMS, CRM, E-commerce and ERP. He is also involved in Digital Marketing, Warehousing & Sales.
Izajul Haque – Managing Director, Avyud Academy Pvt Ltd
Izajul, a Digital Media Consultant, engages with many organizations at various aspects of development & promotion. Accountable for managing projects delivery including budget, timeline and quality. Involved in hiring, training, mentoring, motivating a world-class engineering talent pool, resource utilization across projects, ensuring career progression, tracking performance and managing vendor resources.
Naveen Bhartiya- Managing Director, Muniwar Technologies Pvt Ltd
Naveen, a strategist & planner to the core comes with a blend of experience across many verticals in different operational capacities.  He is good at strategy, people engagement, process implementation and delivery. He is also associated with many voluntary and social organizations.  Has also managed projects developed using various technologies. Rich experience in working with domestic clients.
Raushan Kumar Bhardwaj- Creative Head, Muniwar Technologies Pvt Ltd
Raushan, brings his expertise in creative design & outlook, is also well verse in graphics design (Adobe Creative Studio & CorelDraw), web design (HTML, CSS, JavaScript, AngularJS & jQuery).  His working knowledge on mobile apps development and cloud based solutions makes him an outstanding professional. Besides, he has handled many website templates, prototype and mockups.